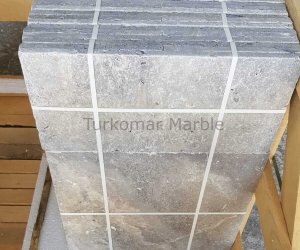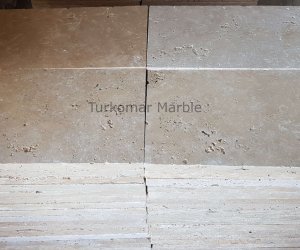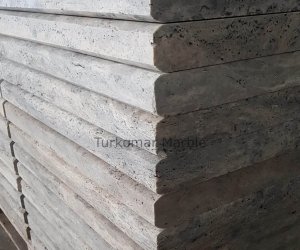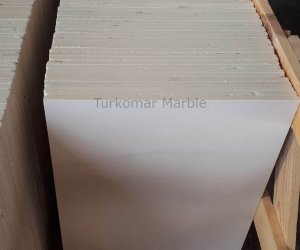 Is travertine tile still in style?
Travertine, which has been used for many years, is still in widespread use today. These natural stones, which we frequently encounter in modern architecture with various travertine colors and different surface options, seem to not lose their popularity for many years.
What is the travertine filled with?
A smooth appearance is obtained by filling the travertine stones with epoxy or cement. The cement fill looks more compatible with the natural structure of the travertine and ensures that it preserves its authentic appearance.
French Pattern Set of tiles includes 6 different pieces in sizes like 8" x 8" (two pieces), 16" x 24" (one piece), 16" x 16" (two pieces), and 8" x 16"  (one piece).The general placement of the travertine natural stones in this set is as in the image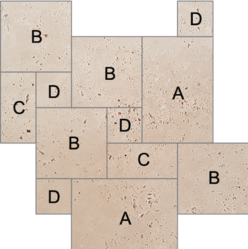 (The image consists of two sets.)