About Us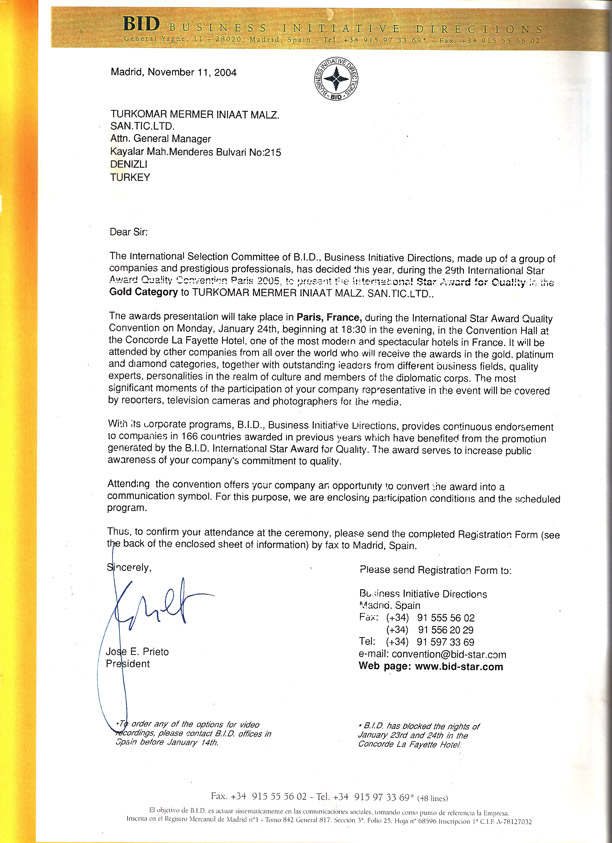 As a manufacturer and a direct exporter company, Turkomar Marble is one of the leaders dedicated to high quality in the natural stone market. We select the finest quality stones, process and offer them to our customers with the wide range of selections.
We are specialized in the production of the finest travertine in Denizli Region,  Turkey. Our experience of processing and manufacturing stone products is more than 25 years in this industry. Except travertine, we are able to supply our customers with marble and limestone. There is always a wide range of our products to please our customers.
 Our mission is to be a customer oriented company having reliable lead times. With Certification of ISO 9001, we try to offer our customers the best quality and service. We consider ourselves as a partner of our customers. Our aim is to bring the natural beauty of Turkish stone to your living spaces.
Our vision is to take cover of your needs in the market. Transparency and flexibility will give us the strength in competition and is our future guarantee. Turkomar is applying new Technologies and standards to its production. Our company strategy is to grow slowly in the  stone market with its two production facilities both based in DENIZLI. High quality will be supplied consistently, reliably and efficiently to enable our customers to make the best advantage of the Company's unique service.
Turkomar owns two production facilities in which we produce travertine and beige. Our product range includes: Tiles, broken edges, cushion edges (wave edge), tumbled, moldings, mosaic borders, split faces, medallions etc., stair cases and steps, sinks, shower trays. With finishings; cross-cut & vein cut, honed-filled, honed-unfilled, broken edge-brushed.
      We have a capacity of 10.000-15.000 sqm./month (approximately 150.000 sq.ft.). We process stone from the Quarry which is well-known and most wanted stone from Denizli region. We also manufacture some yellow travertine. We are also able to process limestone, beige with epoxy filling. Our creative and innovative solutions meet our customers' immediate requirements. We are customer-oriented, centered on service and specialized in our field.